How it Works
Design process
From raw material, to a finished masterpiece
We stand for quality, and we are proud of it.
Our portfolio includes detailed custom orders concerning a single individual, to businesses and teams alike needing bulk merchandise to help them grow. Whichever the case is for you, we remain committed to providing quality products and services that we are proud to establish and deliver.
We make our products with quality materials so that we become a symbol of dependability .
We are constantly looking for the best material to use. This entails sourcing on foot, and getting to know where it is we source from.
It takes commitment to reach top-notch service.
We strive to create the perfect product for you, and are not satisfied unless you are. We are committed to providing you with helpful and timely customer service.
Starting from the ground up!
To start designing, you can begin with one of the designable products available on this website. Using the available options, you can alter the fabric texture, color, accessories, sizes and more depending on the product. The type of configurator varies per product.

Have something more specific in mind? We enjoy working one-on-one to create a product from the ground-up! You may contact us directly through this website, or by using our open-design form!
1. The Idea
It all begins with a good idea. So what do you have in mind?
For example, if you're looking for a hoodie or a bag, check out out the product category in the website menu. If it fits your idea, visit the product page to see the available options!
You may also want to design your own product. With that in mind we are developing an open-design form which will allow this process to be an easier and overall better experience. This is where you go when you have something completely custom you would like us to make!
We love the specifics. The more detailed you get with your design, the better we'll understand what it is you want! Once you have selected a product in our store, or started a project using the open-design form, it's time to design.
For projects in store, you can choose the fabric color, stitching, zipper material, pocket location(s), sizing and more. The available options are specific to each product.
Using the open-design form will allow you to directly work with us on a custom piece(s). After you submit your request, we will follow up through email, phone or any other practical means of communication. We include proofs throughout the process, and will only begin production once it is approved by you. Prices are be determined once all details of the design is laid out, and we calculate what the cost is on our end.
Keep in mind for large custom pieces, we are limited to our current shops capability. As more equipment is added, the more products we will be available to create.
3. Production
Your idea has been created. The design is set. Your order is placed.
Your product now goes into the production phase and is on the way to become a finished masterpiece! With the help of different machinery, we utilize the power of creativity to make your dream become a reality.
We inspect every product thoroughly after production to make sure it meets all specifications. After it passes inspection, we send it on it's way.
We will keep you updated on the progress and notify you once the production phase is complete. To see more about the process, visit our manufacturing page.
4. Delivery
We will promptly mail your product on the following business day. There will be a shipping confirmation emailed to you, along with any other necessary follow-up messages.
A 30-Day Money Back Guarantee, and a 1-Year Rip, Tear, and Breakage Warranty included with all custom orders. This includes any products that utilize our product configurator. It is not included with merchandise orders.
We thank you for the business and look forward to doing it again!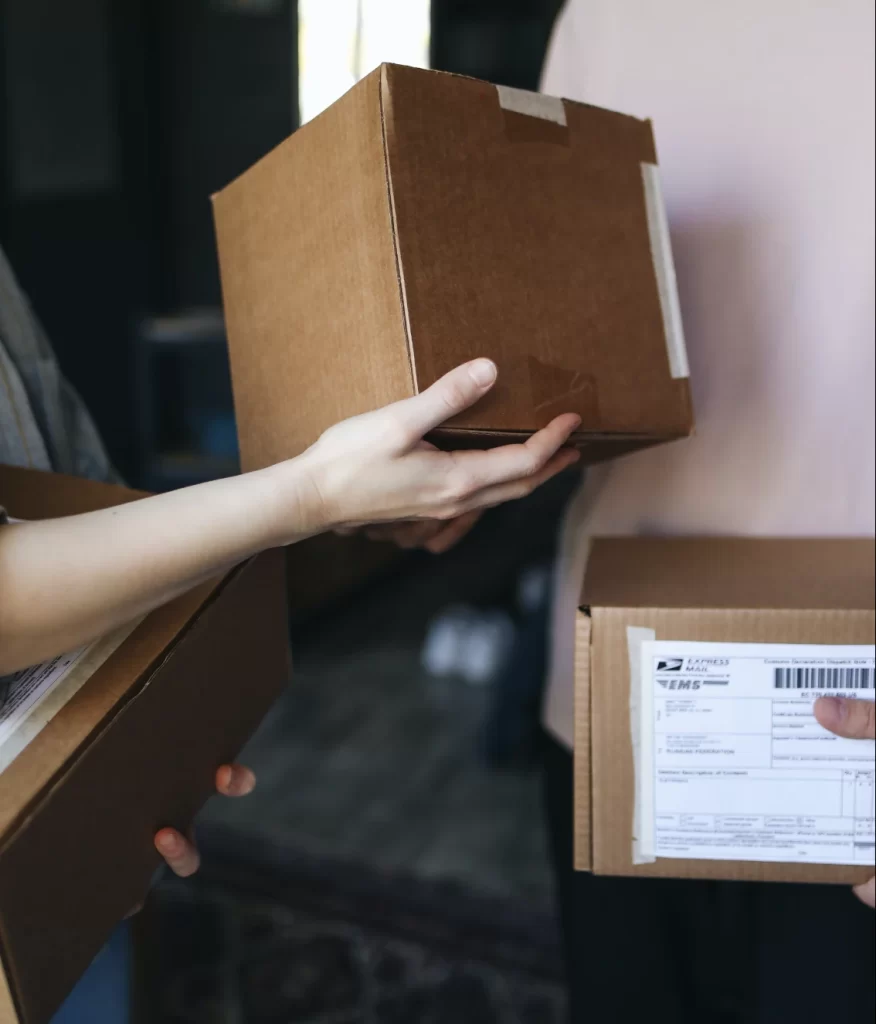 Keep up to date with our progress
Our company newsletter includes news, discounts, deals, and other announcements.